Peter is a leading advisor to banks, property funds and corporate occupiers on strategy, real estate finance, corporate restructuring and asset management.
Over the last ten years, he has led the financing and restructuring of over £10bn of deals in capital markets and banking in the UK, Europe and the USA.
Peter has advised major corporate clients in the UK Germany and the UAE as well as working closely with UK clearing banks, international investment banks and alternative real estate lenders.
Peter is the principal and founder of Recept Consulting, a successful and expanding asset management, corporate finance and real estate consultancy business. Prior to that he was Executive Officer of The British Land Company PLC, where his responsibilities crossed the real estate and corporate spectrum including asset management and rent reviews, corporate finance, derivatives, sustainability, property management, IT and Public Relations.
A Chartered Secretary and associate of the Institute of Arbitrators. he is a member of the IPF Research Steering Group and a former Chairman of Broadgate Estates Limited and The Better Building Partnership.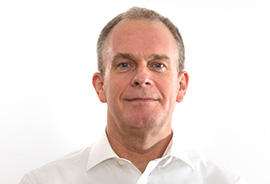 Stephen is Fellow of the Royal Institution of Chartered Surveyors, and has over 25 years of experience of the acquisition, disposal and management of high street retail property in the UK, as well as a depth of experience in the food store investment markets.
Stephen oversaw the performance and valuation analysis of one of the largest and most diverse real estate portfolios in the UK. As a leading industry advocate for innovation and the application of technology in managing property investments, Stephen has considerable experience in process design and change management.
Stephen's knowledge will allow CF Real Estate to streamline the acquisitions and due diligence processes which will ensure CF Real Estate can make purchases quickly and efficiently. Transactional efficiency will be one of the most important factors in minimising risk during the initial investment period and thus maximising returns for investors.
Cass is an experienced Administration Manager and as such, oversees the day to day administrative, banking and book keeping functions for three companies in the Recept office, is responsible for the Receptconsult.com website and provides project support whenever required.
With an LLB in Business Law and over 20 years of business and office experience, Cass previously worked for VNU Business Publications' Accountancy Age and then as a PA to two Directors at British Land, one of which was Stephen Spooner. Cass later joined Stephen in British Land's 'Business Group' – an initiative specifically set up to focus on and investigate innovative ideas, strategies and technologies capable of creating change and moving the property industry forward.
ABOUT ME and CONTACT DETAILS